SpacEscape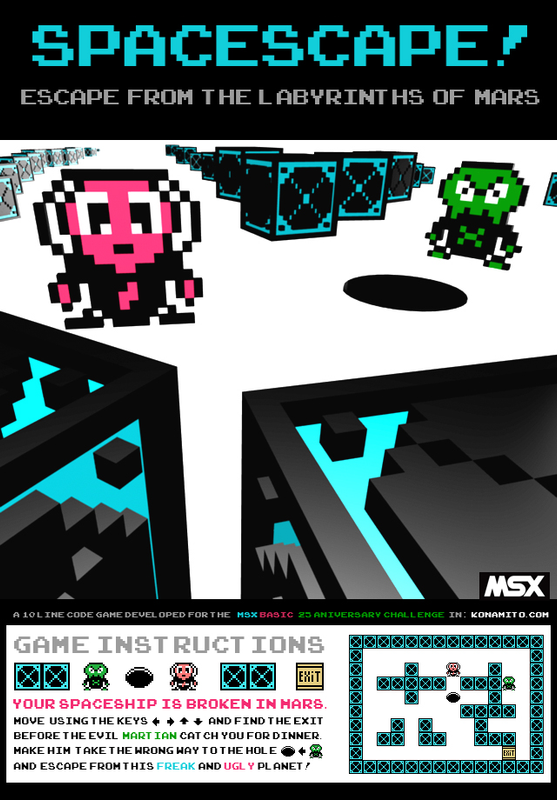 A little Msx1 game in just 10 lines of pure Basic code!
Your mission is to escape from each of the three labyrinths, reaching the exit before the "evil martian" eats you.

For each step you'll make the martian will advance double, following you, so you'll have to think the best route to get to the exit.
Remember to use the holes! the martian will get stucked in them and He'll loose his turn if you are able to guide him into them.
SpacEscape was coded in only 10 lines of Basic Msx! on the occasion of the "25th MSX anniversary" on the now defunct website "konamito.com" during 2008.

The code was created by my friend David Porqueras. It's a good example of what can be achieved in such a small space with this old language, We rescued this game now, after 10 years!! and We wanted to share it with all of you.
You'll need a real Msx computer or a Msx emulator in order to play the game.
No compiler, or assembler routine has been used, it is pure Msx1 basic, so prepare yourself for a bit slow experience during level loading ;P Enjoy!

This was my first "real" game for a retro computer, I'm sharing the game and the code too for learning purposes. If you like this, you can follow me on Twitter @VolcanoBytes and take a look at my other projects.

Download
Click download now to get access to the following files: