The Curse of Trasmoz
Typography for The curse of Trasmoz
---
This week we bring you some slides of the typography that we are preparing for "The curse of Trasmoz" We started from the 12px free typography of Hazzel Abiati "Tube of Corn"
https://www.dafont.com/tube-of-corn.font
And we adapted it to 8px for our dear Zx Spectrum.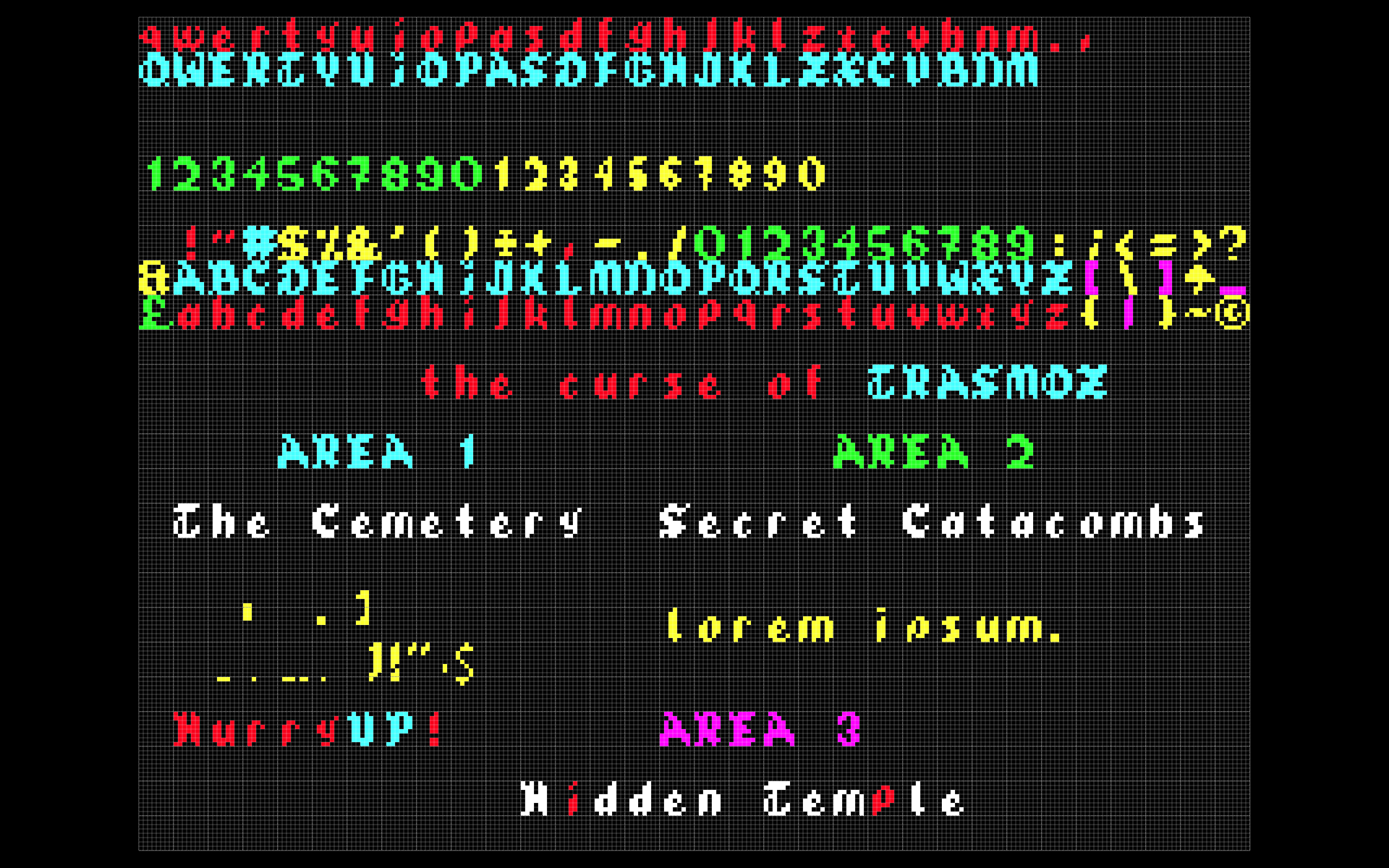 What do you think of friends? We are very happy with our first version :)

This is a screenshot when importing the set into AGD, it looks ok!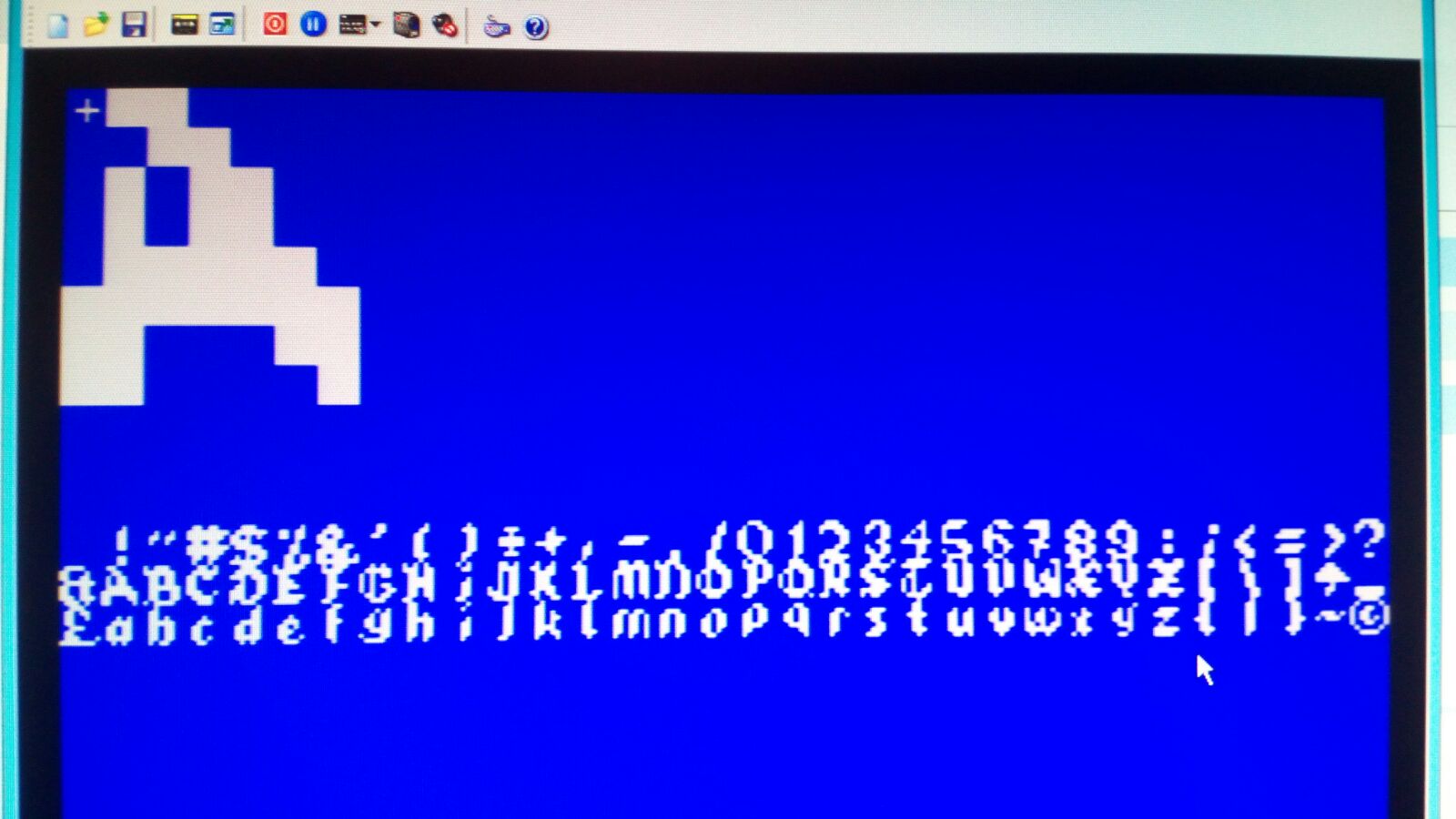 And here you can see how it fits in the HUD.


we hope you like it as much as we do!

Of course we will share the typo with all of you when the game is released ;)
Happy weekend!